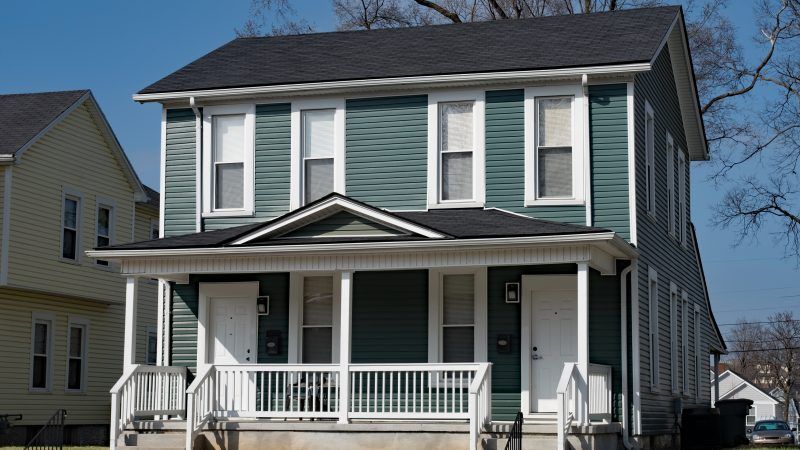 Are you thinking about purchasing a duplex in the Bedford area? If so, you're making a smart choice.
Adding a duplex to your investment portfolio is a smart way to generate rental income but there are several things that you should look for before purchasing a duplex including the following:
1.) Get Educated
You are already doing step one, so congrats! It's important you gain a solid understanding of how the process works, how to analyze deals, etc. before getting in too deep. This will help you avoid the risk of getting taken advantage of.
I'd also recommend you read through "The Ultimate Beginner's Guide to Real Estate Investing" to help you gain a solid foundation for your future as a real estate investor.
Also, the BiggerPockets Podcast is, perhaps, the single greatest resource for real estate investors in the history of mankind. Seriously. And it's nothing David Greene or I do to make it that way; it's the honest, brutal truth from our guests. Incredible!
2.) Get Pre-Approved
When you are ready to start the process, it's important to get your financing lined up first. Granted, you may want to switch around step #2 and step #3, because a good agent can refer you to a good mortgage broker. But either way, it's important to get your financing lined up.
We'll talk more about the different financing options you have in a little bit, but definitely get to a bank or mortgage company and open up the conversation.
3.) Get in Touch with a Real Estate Agent
If you are buying on the MLS (this is the list of all properties for sale through other agents—the most common way to find properties), you'll want to find a great real estate agent to work with. Don't worry, real estate agents are typically FREE for the buyer, as the seller pays the fee!
I'd recommend finding an agent who has the following traits:
Knowledgeable about working with first-time homebuyers

Knowledgeable about duplexes and other small multifamily properties

Tech-savvy

Quick to respond to questions

Patient with you

Hungry (They want to help you. You are not a burden—you are their paycheck!)
4.) Define What You Are Looking For
It's important that you let your real estate agent know exactly what you are looking for. If you want a duplex, let them know!
A good agent can hook you up with automatic emails that inform you about all the new deals that come up on the MLS. So be sure you have some defined criteria set.
This criteria should include, at minimum:
How much do you want to (or can you) spend?

What towns/neighborhoods will you buy in?

What property type do you want? (duplex, triplex, etc.)

What kind of condition would you prefer? (trashed, move-in ready, etc.)
Let your agent know about your criteria and have a discussion about what that might look like. A good agent will know the local market and can help clarify what is possible.
5.) Start Looking
Next, it's time to start looking for a good deal. There are several methods you can use to find good deals, which we'll talk about in a moment. But most likely, your real estate agent will supply you with a list of potential properties.
It's also a good idea to look online for properties yourself, in case your agent missed any. Websites like Zillow, Trulia, and Redfin can be great for scanning through potential deals. But keep in mind, these sites never contain all the information and may also contain faulty data. Your agent will ultimately have the best data.
6.) Do the Math
Once you find some potential deals, it's time to get out your pen and paper and start analyzing the deals. We'll talk more about analyzing deals in a moment, but I'd recommend that you use the BiggerPockets Rental Property Calculator to analyze potential deals.
Just the other day, I looked at a duplex deal that appeared to be awesome—but after running it through the calculator, it was clearly a terrible deal! Again, we'll talk about the analysis side of things in just a moment.
7.) Make an Offer
Once you find a deal that pencils out, it's time to make the offer. Your agent will do the bulk of the heavy lifting with this and will fill out the paperwork for you. If you are not using an agent, you may have to find the correct forms yourself—which you can usually obtain for free from a local title company.
At this point, your offer will either be:
Accepted (yay!)

Rejected (boo!)

Countered (most likely)
You will need to engage in some negotiation with the seller until you either come to an agreement or part ways. Keep in mind, negotiating can force you to get emotionally involved and encourage you to pay more than you should for a property. Stick with your math and don't pay more than you should!
8.) Do Your Due Diligence
Once you and the seller agree to all terms (known as "mutual acceptance"), it's time to do your due diligence. This is the time when you will inspect the property and make sure it has everything it is supposed to have. I'd HIGHLY recommend hiring a professional home inspector (usually under $500) to look at the property and give you a detailed report of what needs to be fixed.
After the inspection, you can either choose to accept or reject the property—or make the seller pay for all/some of the repairs. It's all up to negotiation. During this time, you will also finalize all the loan documents (which can be annoying!) and review any leases on the property.
9.) Close on the Property
Next, it's time to make the property your own. Depending on what state you live in, you will either close at a title company or an attorney's office. Your agent should help you walk through any difficult spots up to this point.
10.) Rent the Unit(s) Out
Finally, it's yours! However, the fun is just beginning.
Contact Martin Property Management
For more information on how to find the right duplex for your investment portfolio, or to speak with us about our property management services, contact us today by calling (617) 957-0166 or click here to connect with us online.